First off, there's the sock. The one I've been knitting on a loom for ages. Last week I decided it was going to be too small, so I ripped it and started over. I have about 1 inch to go before I can do the heel, so that's exciting.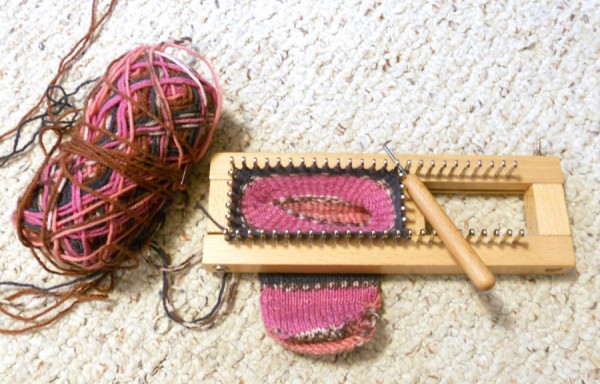 I've got my next tablet weaving planned, and I'll probably start measuring the warp right after I publish this post!  It's just a boring rune pattern, not very interesting to weave, but re-enactors  and pagans like the rune ones.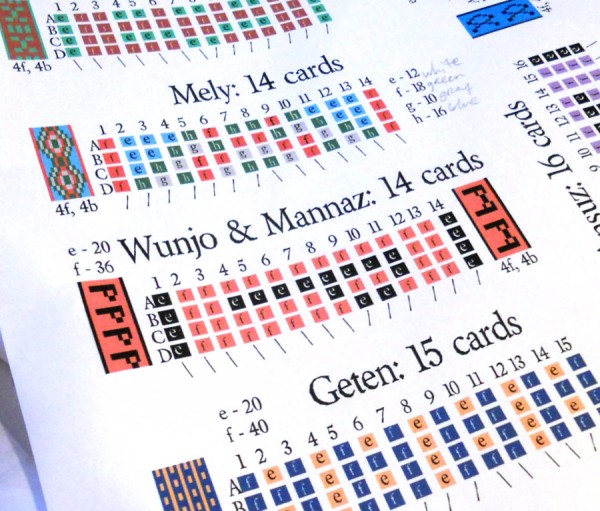 Last night I looked at all my weaving patterns just to double-check them, and found a few that needed to be fixed, so that felt productive. Today I went into the draft of the book and fiddled around a little more.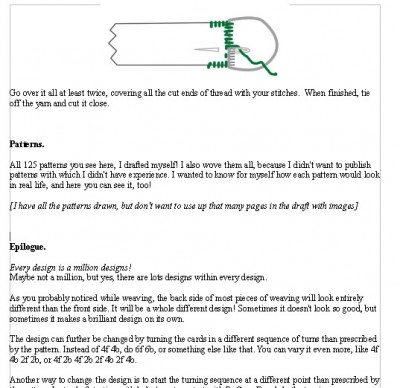 I've been thinking a lot about my script, but haven't actually opened it recently. I really need to. I'm so close. I feel like I have just a few things left to do, but inevitably I'll open it and start reading and think up all kinds of new changes to make.
I'm pretty sure that's all I'm doing right now… How about you guys?