Alright, so here's what's going on right now:
I'm still working on this sock. It looks pretty good except that I'm afraid it will be too narrow for my duck feet. Hopefully it's stretchy enough…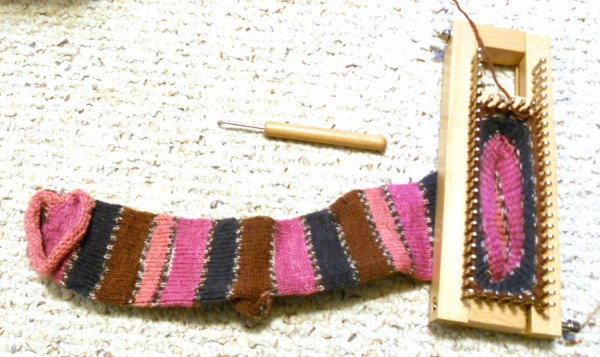 And I'm still working on these horrific, Frankensteinish socks. No further comment.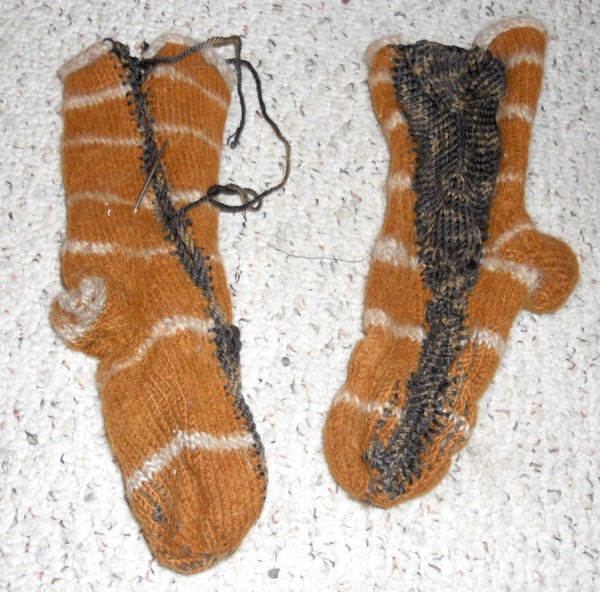 And I'm doing some weaving because a lady in my ward wanted a bracelet, but it's a waste of time and yarn to string up the cards to weave only 6-7 inches, so I'm doing a long piece and will just cut some off for her. I have about 3 feet left on this.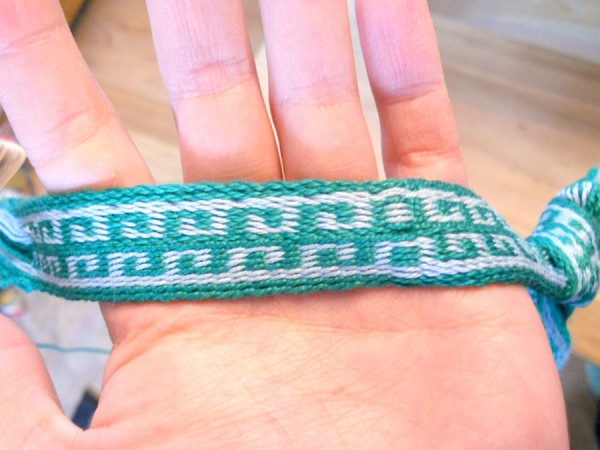 Tonight, I was supposed to go to an advanced screening of Unicorn City, a very Happy-Valley type film, as a lot of the names connected to it are film people from BYU. But my date had rehearsal tonight, and I guess I would rather sleep than see it alone. Still, I want to spread awareness of this delightful film.
That's all for now! I will attack my mending pile soon.