I'm actually not working on anything right now. I finished some tablet weaving yesterday, and can't start the next one until I get some color ink to print a new page of patterns.
So here's the deal, I'm just going to tell you what I've worked on in the last two weeks when I was too irresponsible to post.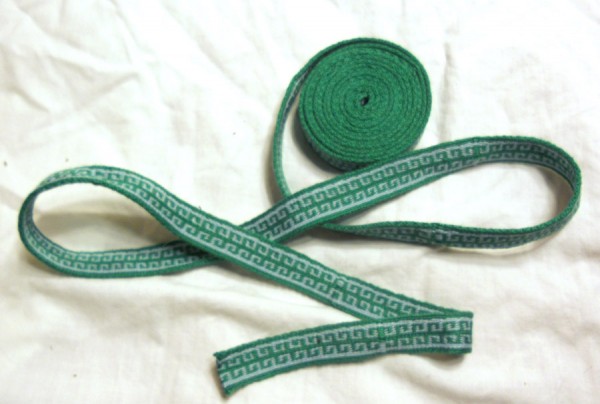 A woman I know wanted a bracelet in this pattern. Since it's a waste of time and yarn to set up the cards to weave just a few inches, I wove a big one and cut the bracelet off it.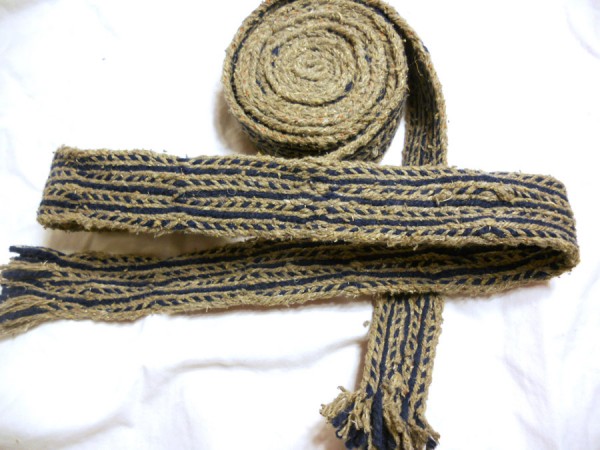 And some more tablet weaving. The brown yarn was freakin ridiculous to work with. It's really slubby, which made it grab onto itself and the other yarn, which made turning the cards difficult. It was also linty, and flaked off bits constantly from the friction of being woven. Also broke a few times. But it makes a pretty cool texture in the end, and it's linen/silk, so it's kinda fancy.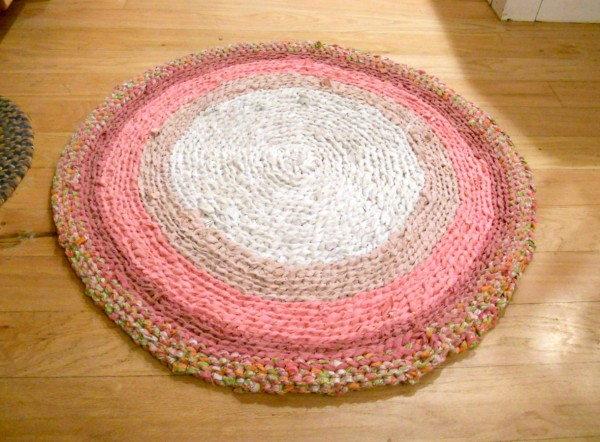 Here's a rug that I crocheted out of  sheets! It's kinda flat and everything! It used 5 sheets, although some of them had already been cut up a bit.
I finished the sock on the loom, but haven't started its mate yet.